What we do at CCNL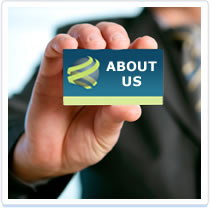 Catalyst Communications Networks (Catalyst) is a national provider of communications software, systems and full lifecycle services for business customers primarily in the small to medium sized space, offering IP telephony systems, communications software applications with a focus on unified communications and contact centre solutions.
The firm is based in London and Catalyst focuses on SMB accounts and other organisations. We also provide services to the charity sector where we can supply refurbished equipment as well.
Catalyst is privately owned and has been trading since May 2004 and we are accredited to supply and install systems from vendors such as Avaya, Cisco, Nortel and Samsung. We have partnerships with IT installation organisations to provide Microsoft desktop applications, servers, networking and security solutions.
The firm is made up of specialist business units that offer a unique scope of networking technologies including; structured cabling, converged networks to bring voice, data and video together and network services such as telephone line rental/billing, ADSL and managed VOIP.
These units can work independently or as an integrated team to fulfil your specifications. Catalyst, also provide a full design, implementation and support service. Our expertise means we can define the right network to meet the exact needs of your organisation.
We not only have the extensive knowledge required to design and build configurations but are also linked to major global distributors, reducing the cost of equipment and ongoing services to our clients.